A multitude of activities
For children and adults
Games, sports and good humor!
Family camping vacations where children have fun and keep unforgettable memories of their stay in the Ardèche! Playground, children's club, and fun activities to punctuate the days of the little ones!

If you see Pako, the mascot of Le Petit Bois, follow him! He knows how to have fun on the campsite and always has a lot of good surprises in his bag…You will recognize him, he is all green !

The playground is the place to be for the youngest, who can climb, crawl, slide, jump and bounce on the inflatables, the slide, the nets, the monkey bridge and the wooden huts! The aquatic area with heated paddling pool and water games is also very popular with children!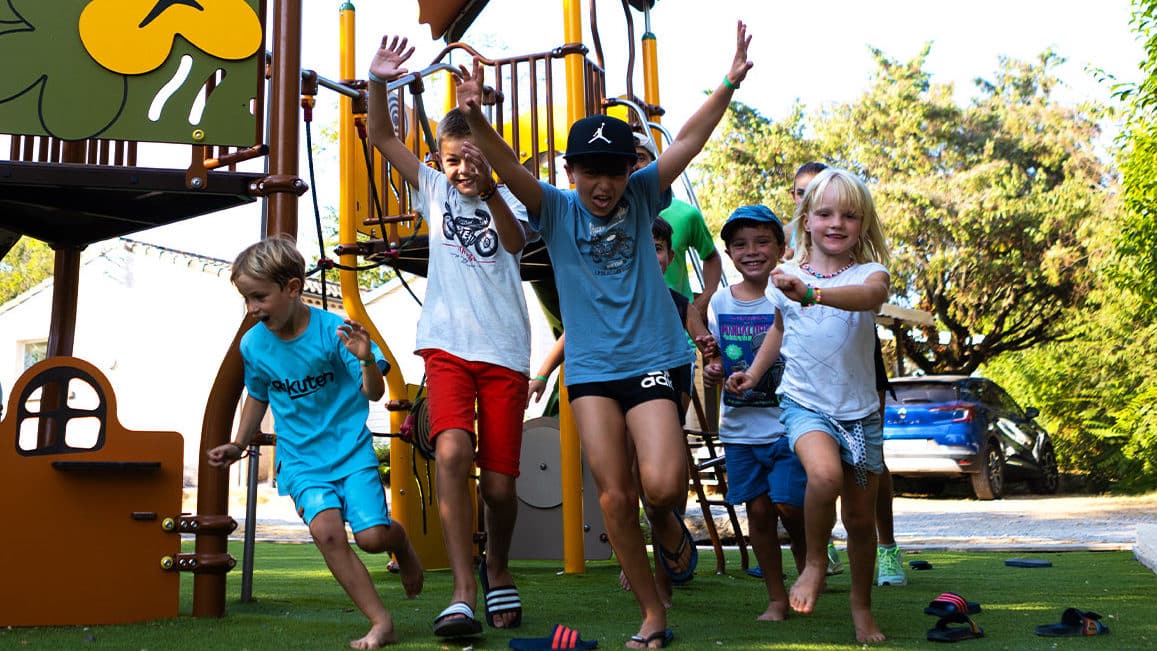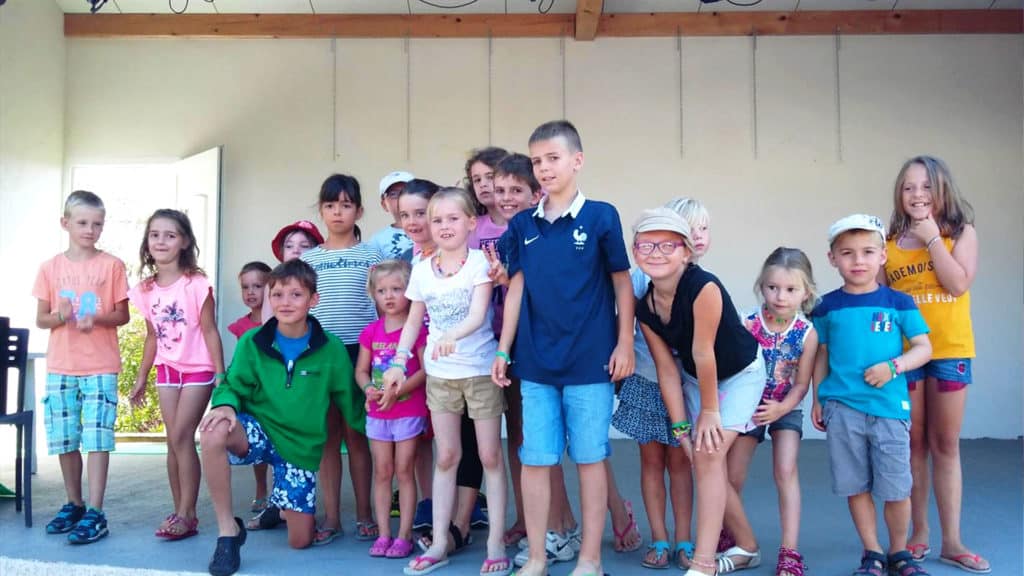 The Kids Club
the meeting place for little adventurers
From Monday to Friday, a team of animators leads a happy little troop towards fun activities. We sing, we dance and we have fun! On the program: creative workshops, team games, cooking workshops, disco and foam party in the inflatable games, treasure hunt… The kids club is free!

Sporting or leisure activities
Discover the many sports and relaxation activities offered during the high season to punctuate your camping vacation.
Here is how to exercise while having fun during your stay in the Ardèche!

Dance and Stretching: More tonus and well-being for the body and mind!

If you like music, moving and dancing, the campsite Le Petit Bois offers you several dance and stretching sessions every week.

To exercise and get back into shape without looking like it, stretching sessions are ideal! You will be able to do stretching exercises, soften your muscles, keep in shape and refine your figure during your Ardèche vacation.

In an equally relaxed atmosphere, learn modern dance and let your body express itself on rhythmic beats. The most motivated will even be able to learn the camping dance: clap your hands, to the right, to the left, one step forward, one step back… a must for your vacations in Ruoms!
Sport and good mood!
Vacations at the campsite Le Petit Bois also include sports activities for the whole family!
The multi-sports field is the perfect place to organize soccer, basketball, volleyball and badminton games.
Ping-pong tables are also available.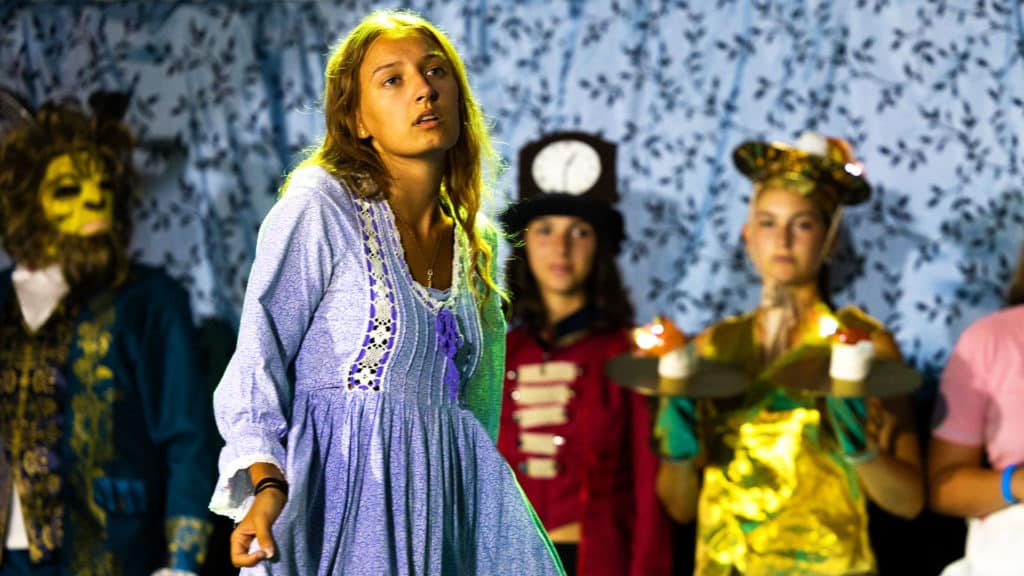 The program
OF YOUR CAMPING EVENINGS !
During the season, the campground invites you to participate in themed activities, dance parties and shows in a relaxed atmosphere where laughter and good humor are the order of the day.
A festive week full of colors and surprises!
Sunday evening: It is the traditional welcome drink followed by a musical animation which finally announces the beginning of the vacations!
Monday night: All campers meet to have fun in a festive and family atmosphere
Tuesday or Thursday night: Find the hot shows of the campsite alternating between musical comedy, magician, mentalist and hypnotist but also the foam and musical evening
Wednesday : Stroll on the night market of Ruoms with musical animations, 800 m from the campsite (from 7 pm to 11 pm)
Friday : Musical show with the animators and all the children of the campsite