12 km from the campground, the Château de Montréal is a medieval and Renaissance castle unique in the region. Built in the 12th century in the commune of Montreal, the castle is considered to be one of the most beautiful fortresses of the Largentière castral crown, whose construction began in the medieval period and was completed in the Renaissance.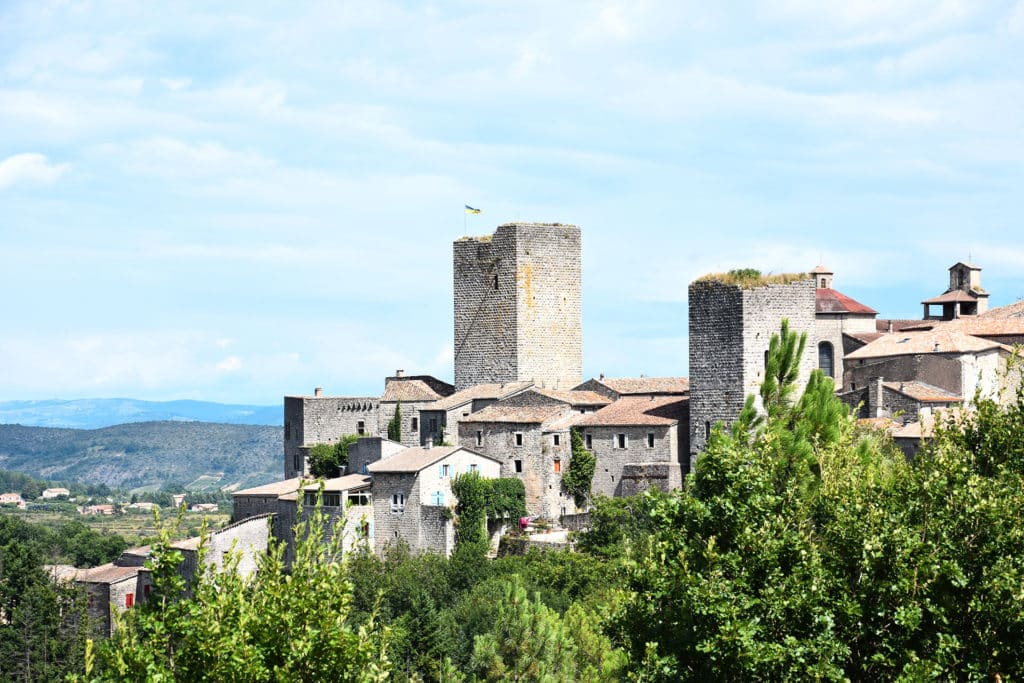 To see, to do :
Learn about the history of the Château de Montréal and the successive lords who have ruled it from 1210 to the present day.
Admire the interior of the building with its vaulted rooms and mullioned windows. Good to know: visitors have access to all the rooms of the castle in the presence of a guide.
Walk around the huge inner courtyard to take souvenir photos.
Participate in fun and educational workshops to discover the way of life, customs and habits of the Middle Ages. The workshop is open to children and adults. They will allow you to familiarize yourself with the lifestyle of the lords of the time, during a ball or a dinner.
Attend the medieval animations that take place in the domain.