Take advantage of your stay at the campsite to discover Ruoms, an old medieval village of character founded in the 10th century.
Discover this charming city and walk along its old ramparts with 7 round towers, visit the Romanesque church, built in the 14th century, during the Hundred Years War.
The Ruoms area is a country of quarries, still exploited fifty years ago. Thus you will notice during your visit that the limestone is omnipresent in Ruoms but also elsewhere. It has been used for the realization of many monuments and works of art, including the base of the Statue of Liberty in New York.
Ruoms was also a small industrial city with its breweries, closed since 1967, beer having been replaced today by wine. Ruoms is home to the largest wine cooperative in the Ardèche: the Vignerons Ardéchois.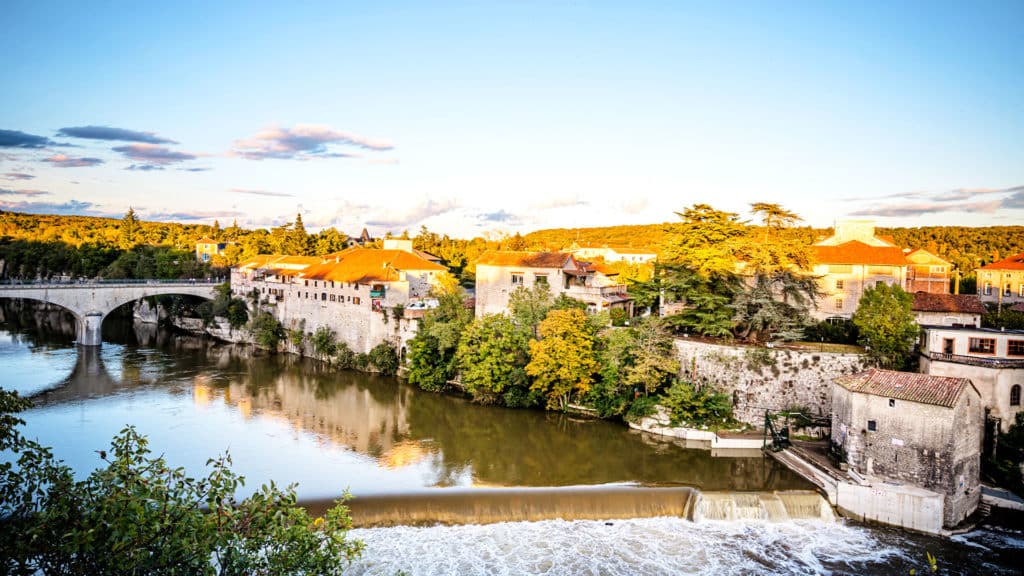 To see:
The old medieval village surrounded by ramparts
Neovinum : Oenological discovery area
The tourist road of the Défilés: was dug in the rock in the XIXth. It offers a spectacular view of the limestone cliffs.
The shopping street
The market : Friday morning all year long
The night market: Wednesday evening in July and August