Nestled against its thousand-year-old cliffs and bordered by the rivers of the Beaume, the Ligne and the Ardèche, Labeaume is a small village of Ardèche character located only 4 km from the campsite.
Classified as a "village of character", Labeaume has for a long time lived thanks to the silk industry and the cultivation of the olive tree. Moreover, we can still see some mulberry trees and old wine presses left on the spot as a testimony of this period.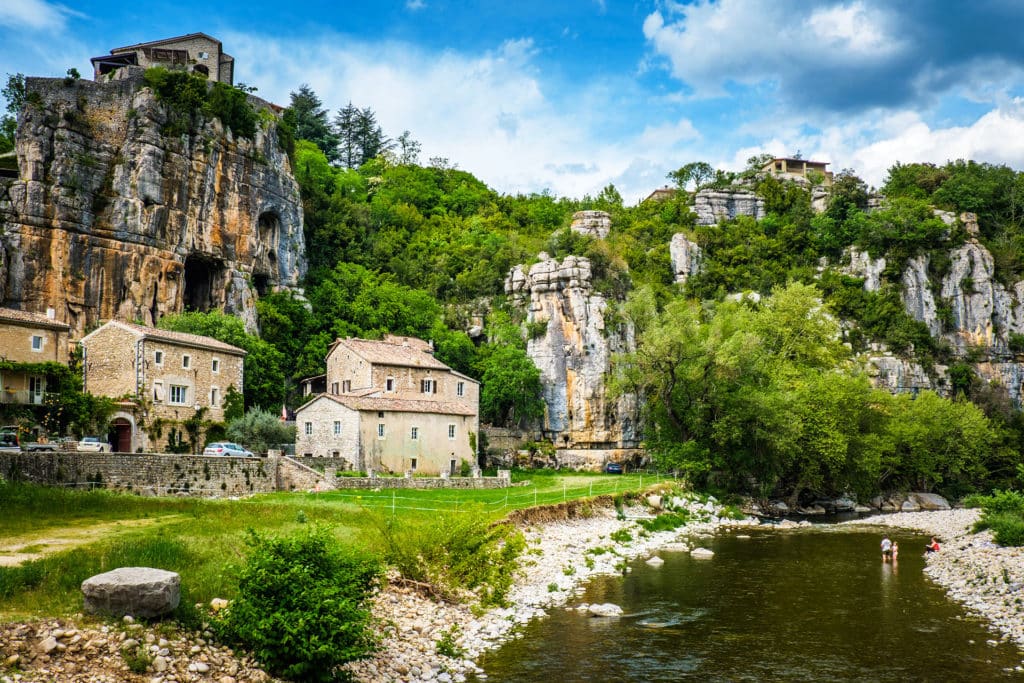 To see:
Linger in front of the church Saint-Pierre-aux-Liens dating from the 15th century whose bell tower is supported by 2 huge columns, the remains of the old castle are also worth a visit.
Stroll through the picturesque cobbled streets lined with beautiful stone houses, covered passageways, a beautiful ensemble giving the village of Labeaume a labyrinthine feel.
Make a stop in the square where you can see an old grain and olive oil mill.
Take a moment to rest below the castle on the Place du Sablas lined with hundred-year-old plane trees, a refreshing stop that will be welcome during the hot summer days.
There is no lack of activities either, fishing, swimming, walking, caving and climbing in the Gens cirque will keep young and old busy.
Leaving the village of Labeaume, follow a hiking trail where you can discover beautiful hanging gardens and countless dolmens.