Take advantage of your stay at the campsite to visit the village of Rochecolombe, a small village in the Ardèche with a rich historical past and numerous curiosities. With its medieval village, its waterfall and its hiking trails, Rochecolombe will seduce vacationers in search of tranquility and culture.
The medieval village
of Rochecolombe
Discover the medieval village of Rochecolombe built around the castle and its keep dating from the 12th century. Today this ancient feudal village is slowly coming back to life thanks to the restoration of the buildings. Stroll through the picturesque streets lined with stone houses. During your visit, you will be able to admire the Romanesque chapel of Saint Barthélémy dating from the 13th century. In addition to its architectural features, the chapel houses the vault of the Vogüe family, a family of knights very well known in the region.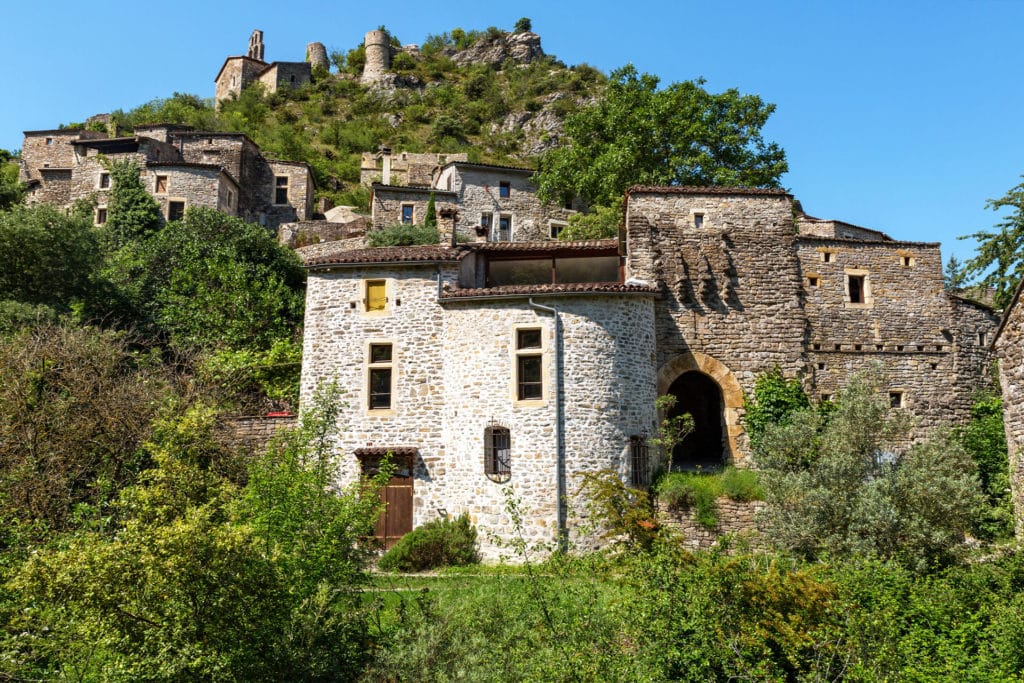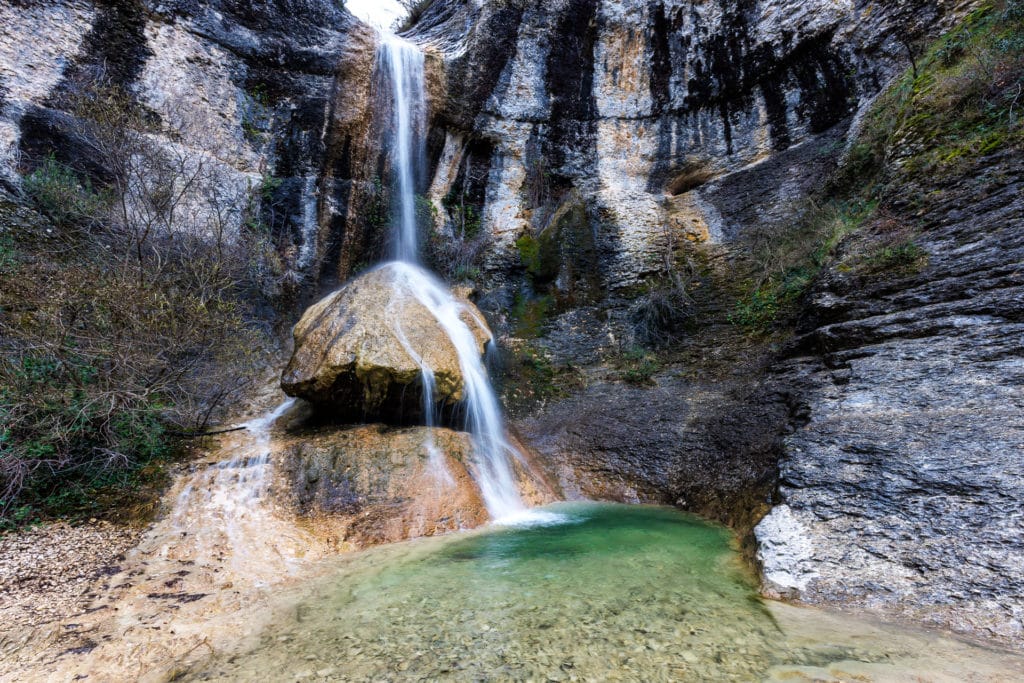 The Rochecolombe waterfall
one of the most beautiful waterfalls of the Ardèche
The Rochecolombe waterfall, with its turquoise water, is a fragile and capricious lady. This natural waterfall does not flow all year round and you will have to hope for a heavy rain or a storm to see it come to life. Nestled in an exceptional natural setting, the waterfall offers an exceptional view of the village.