Terra Cabra, 23 km from the campsite, is the result of the union of farm producers and cheese maturers. These local craftsmen had the idea of creating a museum called "Musée de la Chèvre et du Picodon" which also exhibits magnificent paintings illustrating the daily life of farmers in Ardèche. The museum is located in Planzolles near the regional natural park of the Monts d'Ardèche.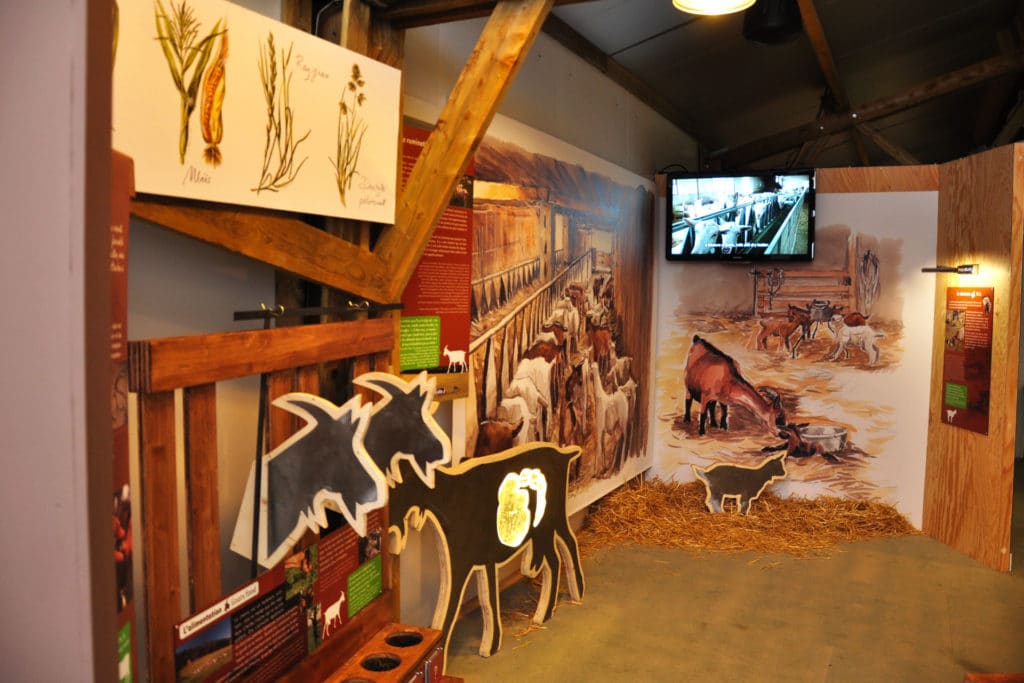 To see, to do :
Visit the cheese maturing cellar of the goat breeders. It is a guided tour that allows you to observe the goats up close and see all the work involved in their care and milking. Taste the Ardèche goat cheeses, the visit lasts about minutes.
Admire the beautiful exhibitions of watercolor paintings in the museum. On colorful canvases, the peasant life scrolls through the exhibitions, the herds of goats, the Ardèche landscape, and the market of Provence are enhanced by the talent of local artists.
On the road:
Go to the Monts d'Ardèche regional nature park to discover all the wonders of nature, including extinct volcanoes and rivers suitable for swimming.