15 km from the campground, discover an old silk factory and the secrets of the manufacture of this precious thread…
"Les ateliers du Moulinet" was originally an old wheat mill that was transformed into a silk factory in the 18th century. Today it has become the silk museum of the Ardeche and houses the silk-making rooms as well as various exhibitions.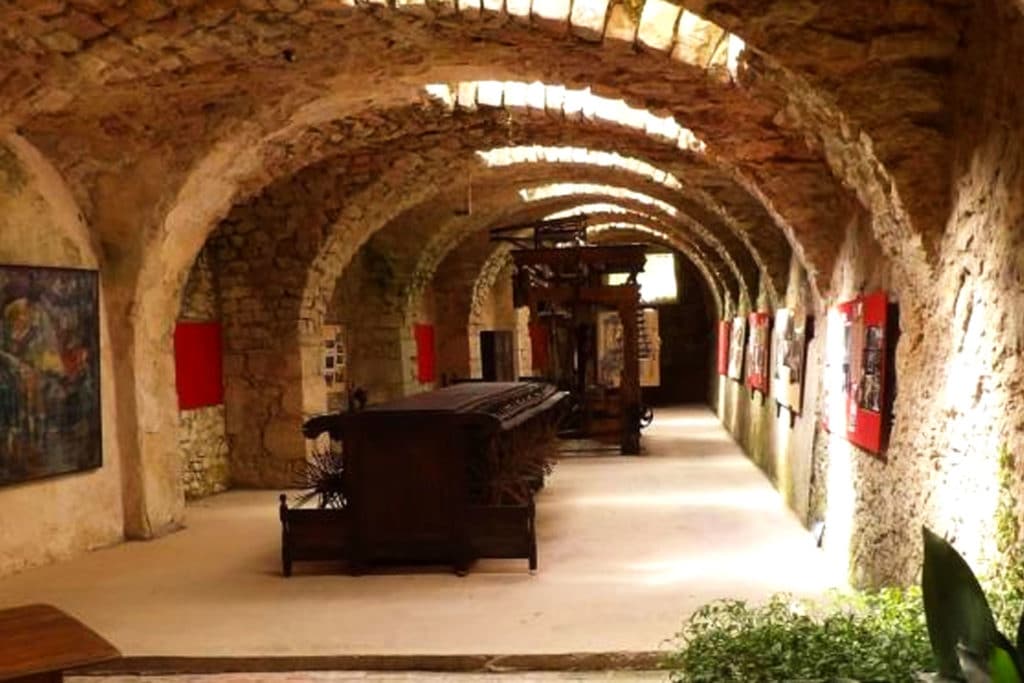 To see, to do :
Discover the magnificent vaulted rooms of the old silk factory of the 19th century, including the cocoon where the silkworms are prepared.
Take a guided tour of the workshops to learn about the stages of silk production from worm rearing to spinning. Visit the exhibition of engravings that retrace the daily life of 19th century female workers in the workshops.
Stroll through the flowered paths of the reel garden. The park is home to an orchard and vegetable garden offering a variety of colorful landscapes.
Discover the store which offers silk clothes as well as an exhibition of old silk costumes and dresses.